Choose from a variety of custom menu options including single-use disposable menus, traditional reusable menus & more!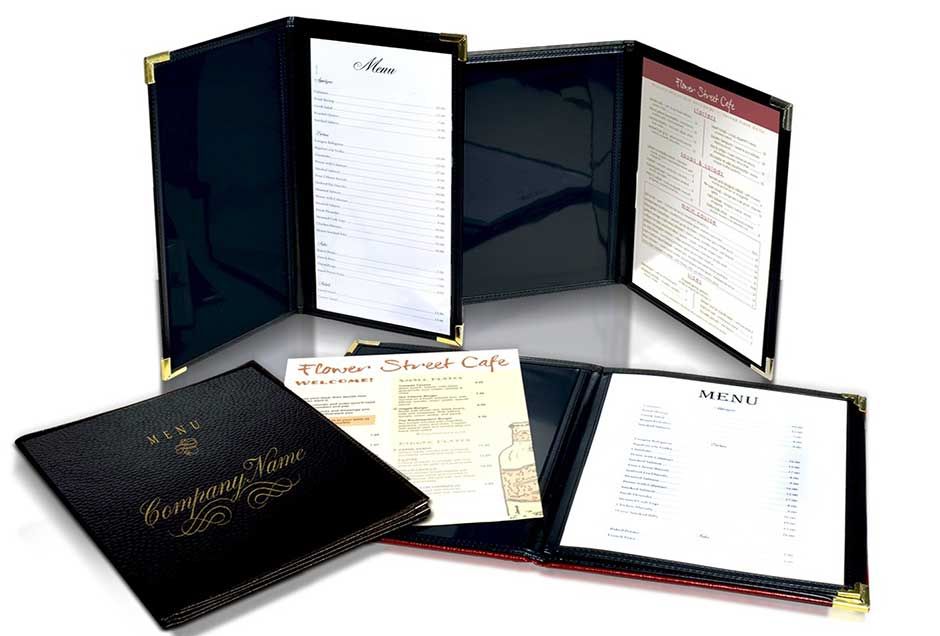 We are your one-stop solution for custom printed menus including disposable menus, single-use menus, and reusable menus. Make sure your customers know you are open and ready to serve them by providing them with delivery and take-out menus in addition to dine-in options.
We will bring your visions to life for restaurant menus, bar menus, happy hour menus, laminated menus, menu books, and meet all of your needs for personalized menu printing and design services. We pride ourselves in serving local businesses and we'll make sure your menus are made to order exactly how you need them.
Our custom menu options include:
Disposable menus & single-use menus following Covid-19 safety guidelines
Take-out & delivery menus
Traditional dine-in menus
Single-page & tri-fold menus
Menu books & long style menus
Custom menus of any kind or style to meet your needs
We are a local business and we are proud to support other local businesses!
Contact us today for a free consultation on custom menus. Safe delivery & pickup options available!