Let Us Help You Protect Your Employees & Customers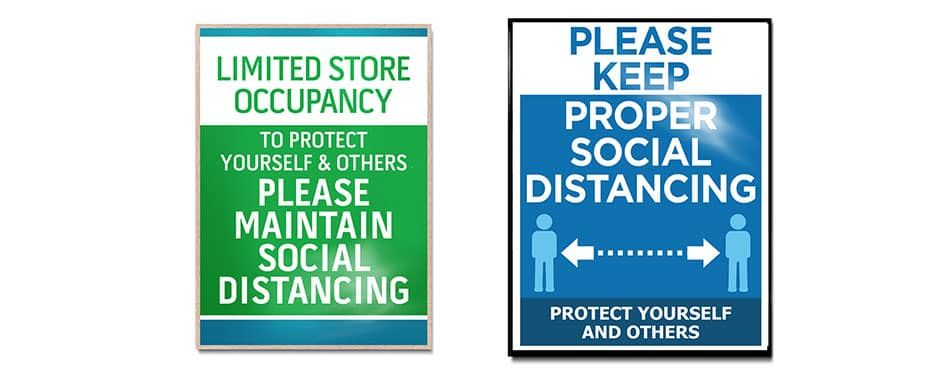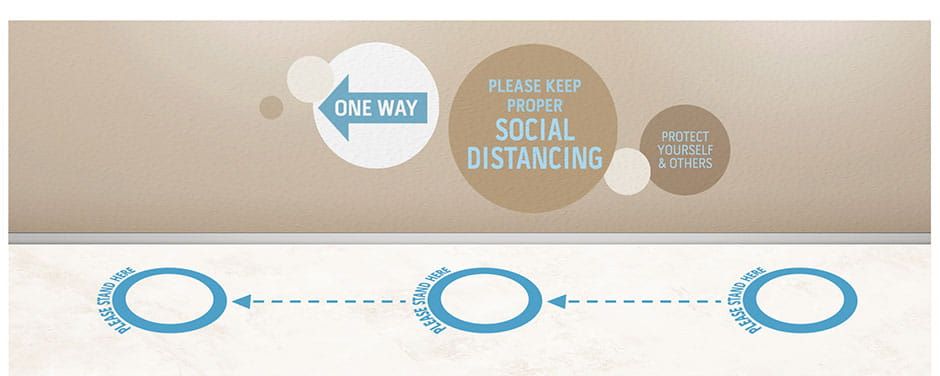 As we rise from the COVID-19 pandemic and get back to work, it is important for your business to follow social distancing guidelines. We are a local business who supports all local businesses, and our first priority is to do our part to help you, your staff, and your clients remain safe!
To help you reinforce social distancing safety at work, we have a number of custom social distancing products available to meet your needs.
Here are 5 of our most popular products to promote social distancing safety at work:
Social distancing floor graphics & directional graphics - make sure people remain a safe distance apart with custom floor graphics including directional decals and "stand here" graphics.
Social distancing posters – as people go back to work, it's important for them to have visual reminders of social distancing guidelines so they remain mindful of their coworkers. We also have free COVID-19 awareness and prevention posters available to promote workplace safety.
Social distancing signage & window graphics – when people are outside or walking through hallways, it is important to have social distancing directions or reminders wherever they go. Make sure each part of your business location or facility has the right instructions for best social distancing practices.
Social distancing door decals & door hangers – it is important to make sure your employees and clients don't miss important reminders. Door decals and door hangers are great ways to ensure they see your social distancing rules first-hand. These are great for hotels and conferences as well to ensure guidelines are being followed.
Social distancing retractable banners – use retractable banners in your lobby area and also bring them with you wherever you go to help maintain safe social distancing when you are conducting business outside the office.
No matter what social distancing products you need to promote workplace safety, we will design and print anything you need.
Thank you for supporting local business! Remember that social distancing saves lives! Stay safe and we are here to help you get back to business. Custom orders are welcome!
Ask us about our free COVID-19 awareness posters to help stop the spread. Contact us today!